Executive Tickle Torture Machine

by


ExecTickler
Etuk@aol.com


EQUIPMENT:
1 record-player turntable
1 old dining chair
1 set home-made portable stocks
1 pair handcuffs
feather(s)
1 cute estate agent (they always wear very smart suits)

METHOD:
Arrange for a cute estate agent to come and view your home under the pretext of wanting a valuation.

Assemble the above equipment (minus the esate agent) as shown. The turntable should be tilted at 60 degrees with light wooden sticks attached to the spindle in the centre, with the feather on the end. When switched on, the turntable will rotate the feather tip in a circular motion on the soles of the victim's feet. The stocks are easily secured to the back of the dining chair with the use of c-clamps.

When the estate agent arrives show him around until he sees the machine - estate agents always ask lots of questions, so he's bound to ask what it is.

Tell him that the best way for him to understand the machine is for you to show him how it works. They will also do anything to get a contract, so you can bribe him into letting you secure him into position: cuff his hands behind his back and secure his ankles in the stocks.

Once he is unable to escape, you can then explain to him what's going to happen, and enjoy his objections and pleadings, as follows: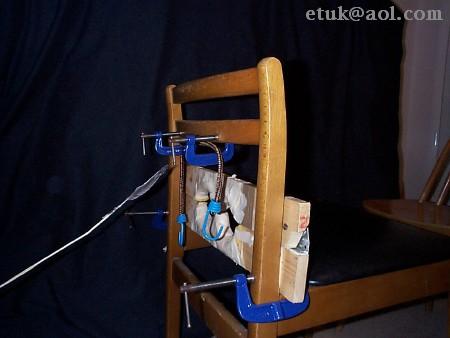 How about this awsome device!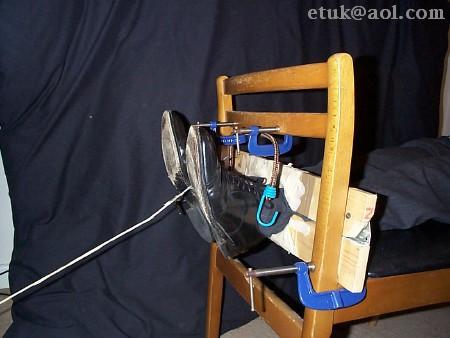 What the hell is this thing ?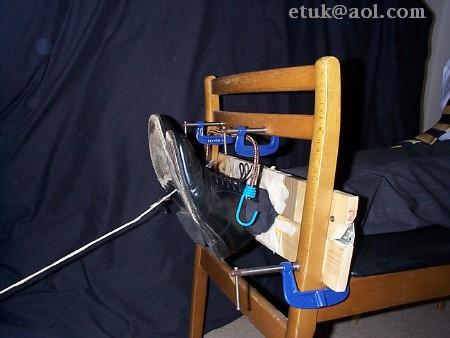 Tickle my feet ? Nah, don't be silly -
WAIT ! NO ! DON'T YOU DARE TAKE MY SHOES OFF !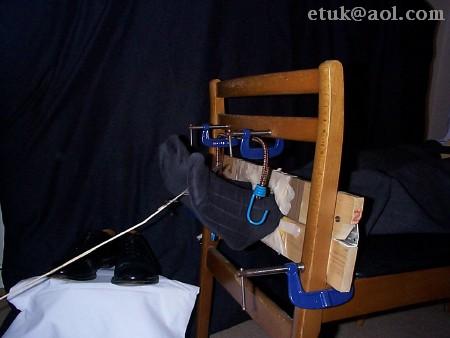 Gimme my shoes back ! Oh god please don't take my socks off !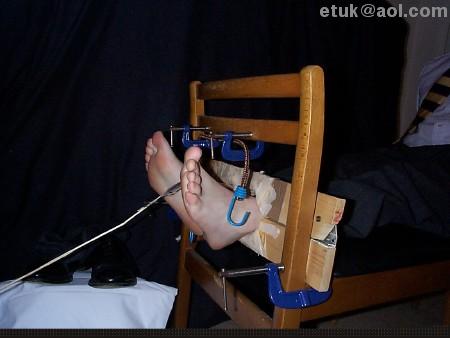 Let me go ! Don't you dare turn that wretched machine on !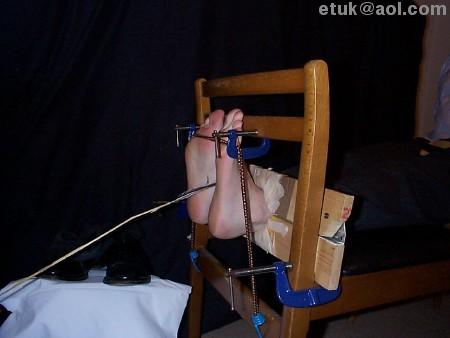 Wait, where are you going?
What do you mean, you're going out for a while?
You can't leave me like this! I don't know how long I can take it!
SHIT!
It t-t-t-tickles...hahahaHAHAHAHAAHAAAAAHRGHHH!!






ExecTickler
etuk@aol.com



www.ropejock.com