Jack's Male Tickling Rack
Tickle
Initiations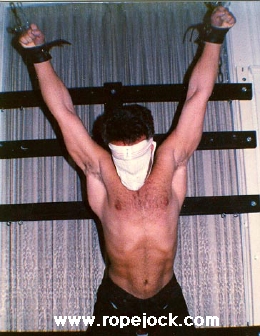 ---
One of the all-time top fantasies is to be
subjected to tickle torture by your
Frat brothers during a hazing ritual.

Or, to be the Pledgemaster,
in complete control of a
roomful of half-naked,
quivering freshmen.

There are many classic Initiation stories.
Here are a few of the best,
plus a real-life account:
In this classic story of fraternity hazing, Pledge Mark goes through Hell, but takes it like a real brother. The original story, exactly as written.



A true story. Former frat brother R.J. recalls his role in initiating a young jock pledge in a hotel room.



A high school Key Club hazing prank leaves the kidnapped victim bound and helpless. Stumbling upon the scene, some long-overdue revenge is meted out by the author.



There are other ways of breaking down a big, tough pledge besides paddling...



As part of an initiation rite, the author must present himself to all the members of a private club, to be tickled at their whim.



A classic fraternity initiation story. Tim, president of the Teke house, has some very extreme ideas about hazing the new pledges, including wild and kinky restraint and tickle torture. But a new member of the frat, exempt from the hazing, is secretly on the side of the poor pledges.



Following the characters introduced in "The Barefoot Bodybuilder" (see the section "Forced Workouts"), three ticklish bodybuilders are abducted and forced to endure a wild initiation in a secluded barn. Weekend tickle service awaits the studs who "break" first, while the winner gets to challenge his former boss to a no-holds-barred tickle/wrestling match.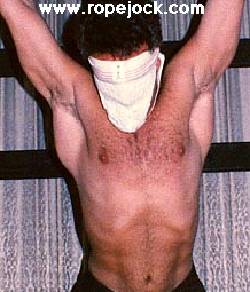 ---
If you enjoy the authors' work, drop them a line.
They would love to hear from you!
---
e-mail: webmaster@ropejock.com
www.ropejock.com