Jack's Male Tickling Rack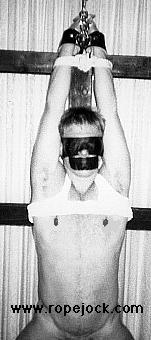 Brotherly
Tickling
---
Who knows how to really "get" to a guy and make him suffer better than his brother?

And who has better opportunity or motive to want to tickle torture the crap outta a guy, especially when Mom and Dad are away?

Those of you who grew up with brothers probably have some "horror" stories to tell.

Those of us who missed out on having brothers can only fantasize about what it must be like.

I guess I'm always looking to make up for the brother I never had by the "male bonding" I do with a lot of my buddies.

The following stories all concern brothers tickling brothers, or brothers being tickled together.

If YOU have any "brother" stories or experiences to share, please contribute them. I'd really like to expand this section, with more fictional stories and true experiences.

(If you are looking for brotherly tickling of the Frat House variety, look under "Tickle Initiations" and "Tickle Interrogations".)


Billy's tall, muscular older brother Lyle is always picking on him. After wrestling him down and tickling him (again), Lyle and his buddies take Billy up to their secret treehouse club for a hellish "initiation". (Also known as "Billy's Story".)



Two young siblings are caught horsing around. As punishment, they are "initiated" to the rigors of bondage, tickling, and forced j/o.



The author helps four redneck brothers wrestle down the middle brother, a cocky football star, for some "good ol' boy" tickle punishment.



A short piece about nearly identical brothers: after gym class, four baseball jocks overpower Mark and Sam in a sadistic attempt to discover the identity of the ticklish brother.



Pedro and Raul gang up on their younger brother, Juan, and tickle him silly. The sadistic, horny older brothers devise some sexy ways to get their rocks off at Juan's expense, while tickling Juan into several orgasms.



Echoing childhood tickling memories, an older brother strikes again, with climactic results.



An older brother orchestrates some fiendish tickling on his younger bro, but the kid eventually gets his revenge!



One of the best "brother" stories I've come across: a younger brother blows his stack after years of abuse, and takes it out royally on his surprised older brother, Brian.



Older brother Mark orchestrates some tickle interrogation for the author, who has some "dirt" on him.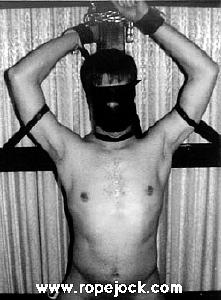 ---
If you enjoy the authors' work, drop them a line.
They would love to hear from you!
---
---
e-mail: webmaster@ropejock.com
www.ropejock.com