Jack's Male Tickling Rack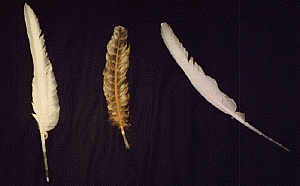 Tools
of the
Trade
---
This section contains information
and short "How To..." pieces on
Favorite Tickling Tools
Tickling Methods
and
Bondage Equipment.

Also, pictures of homemade devices
and other tickle pics.

Feel free to submit
some of your favorite tools
and techniques
for inclusion here.
Detailed instructions for constructing your own set, complete with pictures.



The notorious outlaw describes the contents of his saddlebags. Ticklish desperadoes beware!



An awesome picture of some of Jay's favorite tickle tools (with a few of Scooter's tossed in).



A description of a new "take" on an old standby. Bob works in metal and leather, to astonishing effect.



An excellent rope knot for securing wrists and ankles, which won't cut off circulation. An illustrated step-by-step.



A description of another metal and leather contraption from Bob's diabolical workshop. Plus, some ideas about how he might use it on you.



An erotically-charged essay about using feather-light stimulation and tickling to tease, control, and "master" a guy. One of the most powerful tools of our trade.



How to construct a pair of gloves that will keep your victims in stitches. Illustrated with pics and graphics.



A marvelous photo essay about a diabolical tickle machine, made from a pair of portable stocks and a turntable.



When your webmaster first got onto the Internet, D (then known as "Tormentor") was the first guy to engage me in writing about tickle torture, bondage, tickle wagers and forced workouts. Indeed, this website probably wouldn't exist had I not butted heads with him, challenging each other to heavier and heavier stuff. Here, D opens his scrapbook and shares some of his hottest pics with us.



Signing this nefarious document will give the torturer full and complete permission to do...just about anything to the victim (in this case, Dean H. hismelf!)
---
If you enjoy the authors' work, drop them a line.
They would love to hear from you!
---
e-mail: webmaster@ropejock.com
www.ropejock.com