Jack's Male Tickling Rack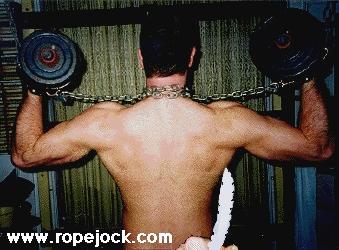 Forced
Workouts
---



Gyms
Jocks
Gym Equipment
Working Out
Flexed Muscles
Sweat
Bondage
Tickling

(a few of my favorite things)


Some great stories about gyms, jocks, working out, and tickling:


A cocky musclehead gets his comeuppance for breaking the rules and going barefoot in the gym. Cuffs and gravity boots restrain and invert him for some intense tickle-punishment, including a bit of forced oral service. A classic story.



Two college buddies gang up on a straight, hunky freshman in the gym. They get Adam drunk, trick him into "working out", tie him to some equipment, and then really give him a workout. Adam's willpower is severely tested when he is ordered NOT to shoot his load, no matter what. Another classic story.



A basketball jock gets "worked out" in the weight room by the wrestling team.



Two obnoxious gymrats are lured to the gym's massage tables for some "attitude adjustment". (Contains brief oral action).



An Olympic-hopeful soccer jock gets a surprise workout on a weight room training table.



Workout buddies Jeff and Rob get ambushed at the gym after hours, by two very kinky trespassers.



The coxswain of a college crew team takes on the responsibility of keeping jocks on campus in line. A continuing story, which includes creative bondage, "denial" torture, sexual situations, some anal play. You wanna try out for the team?



On the run from a gymnastics team prank, a jock gets trapped underneath the bleachers in a deserted gym, with only his buddy, who happens to like to tickle guys, to help him.




Gym Initiation ~ Anonymous

Captured and drugged in a gym, you are put through an excrutiating initiation process.




Inverted Rowing ~ by Pick

Elaborate bondage forces your muscle buddy to really work out. And to eventually break down and call you "Sir".




Our Little Secret ~ by TortureVictim

Two guys in a gym oversee tickle-wrestling by a sadistic topman who then blackmails them into abducting a gymnast friend for the sadist's pleasure.




Tough Guy Bondage Position ~ Anonymous

Creative bondage position to force your buddy to work his abs, allowing you free access to his helpless bare feet.
For Tough Jocks Only
The following are first-person challenges for tough, cocky, ticklish jocks.

They combine bondage, working out, muscle-straining positions and some intense tickle torture.

The idea is to break your buddy down, teach him a lesson, and "adjust" his attitude.

(If you plan to attempt any of these scenarios with a buddy of yours, you should exercise caution.
Be sure the guy you are challenging is in good shape and tough enough to take the strain.)

You will read about forcing a jock to "give in" and wear a fan jersey of a team that he hates (one of the worst things you can do to a proud jock, forcing him to root against his team).

Be a pal: offer your services to your buddy as his
Personal Trainer.

A good way to force him to work out:
tie him to the equipment.

And threaten him with Tickle Torture.

Add some incentive to his workout routine.
Use tickling as punishment for
losing the match,
or not completing his reps,
or for bad form,
or to goad him into one more set,
or just to see him sweat some more.

Challenge him to a game or competition,
to see who is stronger or tougher.

Any jock worth his salt will jump at the chance to show off how strong he is, or how much he can "take".

Maybe some of you tough jocks out there got some ideas you want to contribute here? Submit them!
Jock Tickle Challenges:
A brutal test of strength and endurance, with regulated tickling as punishment/inspiration.



An ingenious bondage position, a strenuous endurance challenge, and some hard-assed teasing from a straight jock buddy.



How long could YOU last in this position? An intense challenge. (Includes a brief "oral" episode.)



The old "hotfoot" given a new twist. When things heat up, you might want to start doing some chin-ups. Just don't let the tickling distract you.



Find your opponent's weakness, and exploit it. So, he's not great at benchpressing? Too bad. Maybe he'll start working out more after this.



Help your buddy work his abs till exhaustion, and beyond. He's gotta be punished for slacking...



A tough-guy challenge from a sadistic competitor. Intense "endurance bondage" position, with no relief. Short, sweet, brutal.



Hang your jock buddy out to dry. As long as he keeps chinning, he's safe from the tickling. And sure, he can call "Time Out" anytime...with consequences.


---
Punishment Routines:
Hot Summer Challenge ~ by KC

Kidnapped and cleverly restrained suspended over a swimming pool, a guy is forced to do his ab exercises, or else!






---




If you enjoy the authors' work, drop them a line.
They would love to hear from you!



---





e-mail: webmaster@ropejock.com

www.ropejock.com